With the holidays approaching I have a long list of crafty to-do's waiting for me to work my magic. Unfortunately last time I checked I don't have any magical powers that will get them done in a snap of a finger. To keep on track and honest Danni at
ohhellofriend
has an awesome idea
12 by 2012
.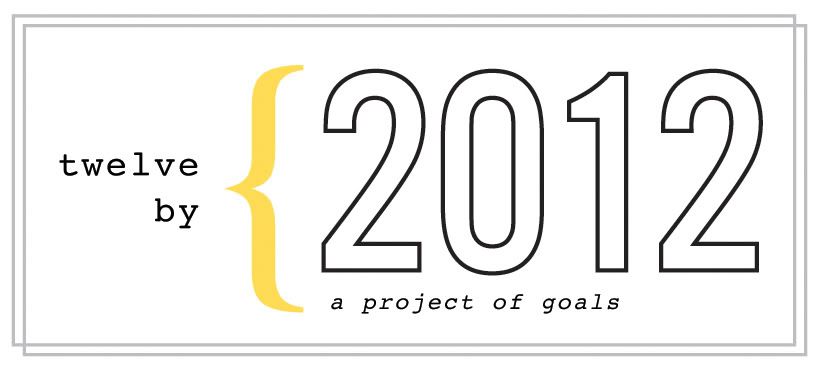 My list of 12 by 2012
1. Sew pillowcase for Sparky's bed
2. Damson hat (for me)
3. Meditate twice a week.
4. Eleanor cowl (for gift)
5. Shale scarf (for gift)
6. Christmas cards
7. Minibook of my niece
8. December Daily (from 2009)
9. Read 6 books
10. Autumn wreath
11. Bake a cake with everything
12. Transfer recipes to index cards.
I love a list and I hope I can most, if not all, of the things on this list done before I ring in the New Year!
What do you say? Is there anything you want to get done by 2012?